Description
Are you an all-season rider? If so, these winter tights will help you stay warm without compromising freedom of movement! These thermal riding tights are fleecey on the inside for cozy softness and warmth, with a smooth dirt-repelling outer which means you'll keep cleaner and look polished all day long. A thigh phone pocket keeps your device handy, and the silicone full seat provides the ultimate grip, even on the freshest of horses suffering from the winter sillies.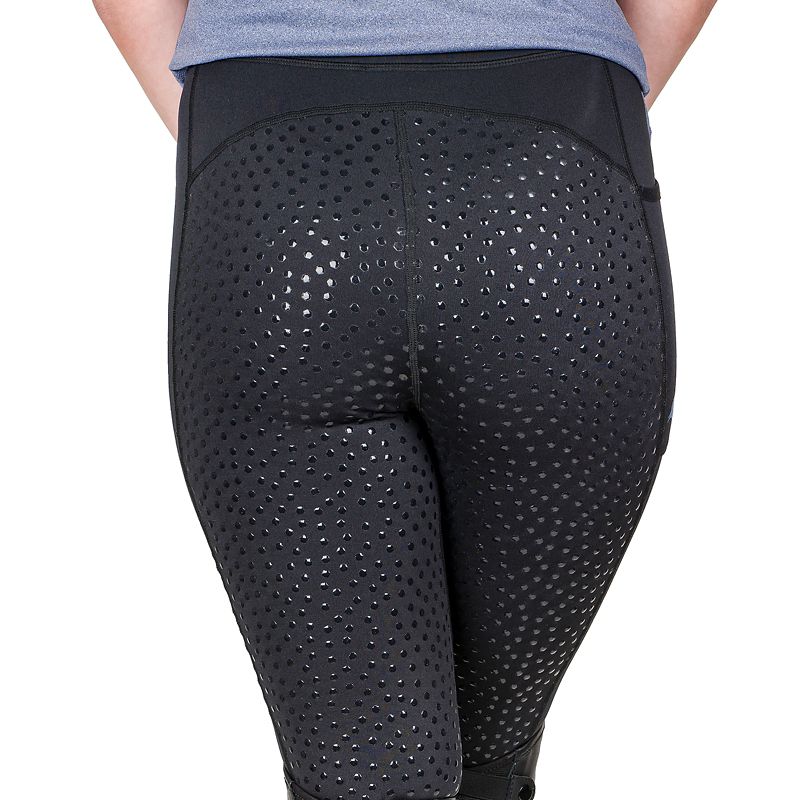 Warmth and Freedom of Movement
A cozy fleece backing helps keep the chill at bay, while four way stretch plus silicone full seat grips mean that you enjoy a full range of motion with added security in the saddle.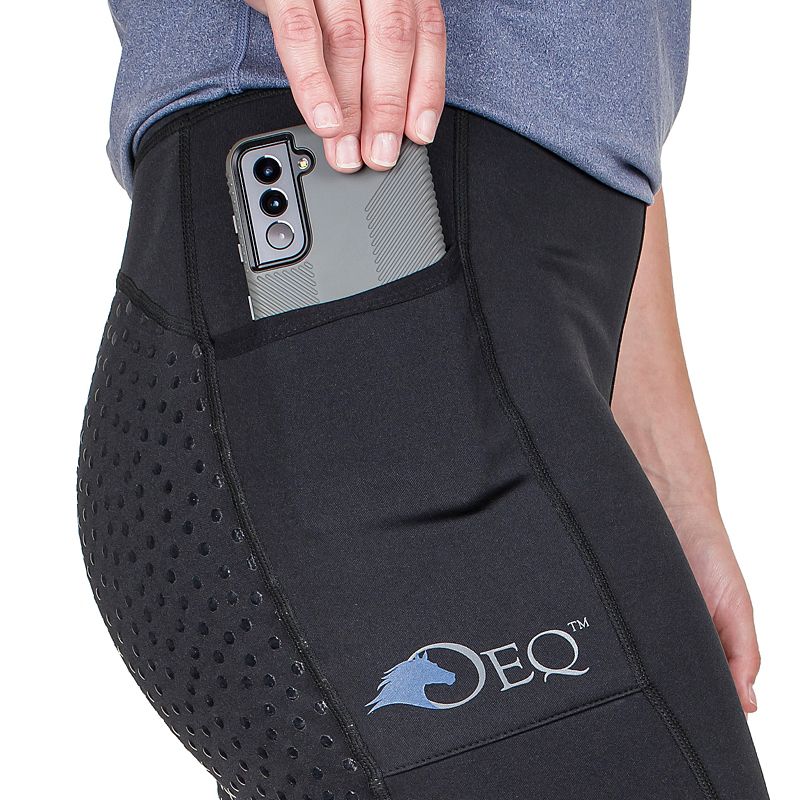 Thoughtfully Designed
A handy cell phone pocket on the thigh means that your device is always close at hand, whether you're running your business, working from the barn, or use it for emergencies. The dirt repellent outer means that you won't get too many funny looks when you stop at the store on the way home, either.
Features:
Soft fleece inside
Smooth, dirt-repelling outer fabric
Handy thigh phone pocket
Silicone full seat
78% nylon, 22% elastane, silicone grip full seat
OEQ® is our nickname for the Oak Equestrian® brand, a collection of products designed by people who love to ride. Utilizing our collective experiences in a variety of disciplines, we are proud to bring you quality items you'll love, at prices you'll adore. So if you are looking for great pieces with timeless style and design without spending a fortune, welcome to OEQ® – we're pleased to meet you!